Webdesign Special Terms & Conditions
Virtcom is running a special offer over the next few months on a professionally designed 5 page WordPress CMS website for only R3500 - that is a saving of R1500.
The site will be designed using the latest design standards and trends.
The site will use a responsive design (mobile friendly design)
The site will have the core search engine optimisation (SEO) criteria built into the website.
The sites will be developed on a first come first serve basis, with a limited number of specials per month.

Please contact us if you would like to take advantage of this offer.

Terms and Conditions for the WordPress special:
The special offer price is to be paid in full upfront on acceptance of the offer before development of the website commences.
All content and images are to be supplied in digital format within 5 working days from acceptance of the special offer.
The design and layout of the website will be determined by Virtcom. (don't worry, with over 14 years experience in website development, you will get a good looking site)
Monthly hosting fees are not included in this offer – we do offer hosting packages if you need one. If you do not host with Virtcom, please ensure that your host can run the latest version of WordPress and that your hosting plan includes a mySQL database and control panel access.
Only .co.za domain names will be included in the price should you require one. (annual domain name renewals will be billed at standard rates after the first year)
Additional pages can be added for R600 per page during this special.
Do we need to meet? Nope, you can send through your logo, info and images and we will put the site together for you.
Any additional functionality or modules needed on the website will be quoted separately.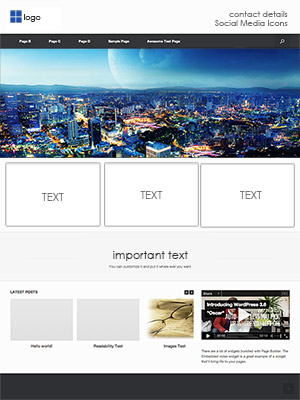 Please complete the form below regarding the special and we will contact you: